One of the first things that people notice when they dine at a restaurant is the menu. Aside from the food choices, the presentation of the menu itself gives the guests a first impression of the restaurant. The menu should reflect the restaurant's brand – whether it's classy, fun, laid-back, or simple. Moreover, it will be memorable to the guests and the kind of food and service they received. This is why many Australian food establishments have their printed restaurant menus from DFW Printing Company.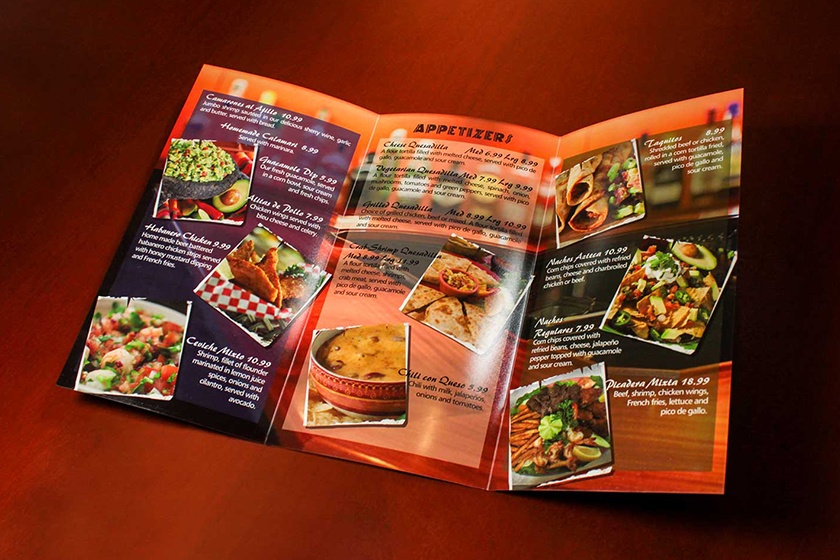 A lot of restaurants overlook their menu design and quality. Here are the reasons why restaurant menu design matters, and what can you do to create a good one:
It conveys your restaurant's personality
The menu is where you showcase what your restaurant offers. Therefore, it shouldn't simply list down your food options and its prices, but also market your restaurant. It should reflect your brand and make them feel excited as they sit down and order. The menu should also leave a lasting impression on the guests even after they have finished their meal. Have your well-designed printed restaurant menus from DFW Printing Company.
It stimulates your guests' mood
With the right colours, your menu can stimulate your guests' mood as they order from your restaurant. For example, using green colours makes them think of fresh food. Red colours on your menu will grab their attention, so you can use it on food options that you want your guests to choose. Yellow and orange can stimulate their appetites, so these are also good colours to use.
It boosts your profit
A good menu design will entice your guests to order more of your food. According to a research by the Cornell University, removing the dollar sign ($) on restaurant menus prompted guests to spend more. Even removing the spelled out 'dollar' word on the menu elicits the same result. Most food establishments do this, and have their printed restaurant menus from DFW Printing Company without the dollar sign.
Tips on designing good restaurant menus
Describe your dishes. Come up with creative and appetising descriptions for your dishes. This will add to its appeal and help the guests make decisions on their orders. Using descriptions like 'chef's special', 'freshly baked', and 'house blend' will make it sound more sumptuous.
Place best-sellers at the top. When going over the menu, guests usually read the topmost dishes. They also tend to order the ones at the top and at the bottom-most part. When printing menu designs, you can place the dishes that you want to sell on the top part.
Arrange in order of experience. Strategically organize the items according to the guests' dining experience. List the appetizers first, then the entrees, salads, main courses, desserts, and so on.
Make it easy to read. The print shouldn't be too small for the guests. It should be easy to read and navigate. Online book printing services know how large the print should be on your menu, so consulting them is a good idea.
If you are looking for a printing company with quality services at a reasonable price, choose DFW Printing Company. They offer cheap catalog printing as well as restaurant menus, newsletters, magazines, and many more. See more at https://www.dfwprintingcompany.com/restaurant-menus.html